About Gridiron Greats Assistance Fund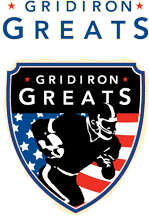 The Gridiron Greats Assistance Fund is a non-profit, 501(c) (3) corporation, established to provide financial assistance and coordinate social services to retired NFL players in dire need of support.
The Gridiron Greats Assistance Fund provides hands-on assistance and financial aid to help retired NFL players deal with some of the hardships they may encounter after football. Many of these players lack funds, disability coverage or pension benefits. Thus the GGAF focuses on the humanitarian side of these players, treating them with dignity, and addressing the post-football related issues in their lives.
The Gridiron Greats Assistance Fund Board of Directors includes Mike Ditka, Gale Sayers, Marv Levy, Greg Brown of Motorola and Jimmy Johnson. There is also an advisory committee that includes Shayne Graham, Jason Kyle, Josh Miller, Chris Jacke, Frank Winters, Jim Andrews, Tom Cundy, Jim Marshall, and Joe DeLamielleure.
The GGAF Board is also supported by a large and prominent group of over 150 retired NFL players and coaches who participate in events and initiatives with the Board and the GGAF to raise awareness and monies to benefit the needs of their former teammates.
The offices of the Gridiron Greats Assistance Fund are located in Northbrook, Illinois, a northern suburb of Chicago. Contact us at
info@gridirongreats.org
or
www.gridirongreats.org
to learn more about the GGAF and ways to support the efforts of the GGAF.
Mission Statement
"The Gridiron Greats Assistance Fund's mission is to assist retired NFL players, who are in dire health and financial distress by providing a means to regain a semblance of dignity and quality of life that every human being deserves. The Fund will support grant applicants through a series of conventional and non conventional fund raising efforts while calling attention to those in need through partnership programs, licensing efforts and public relations events with the set goal of expanding the Funds assets through partnerships with the National Football League and the National Football League Players Association and Alumni."